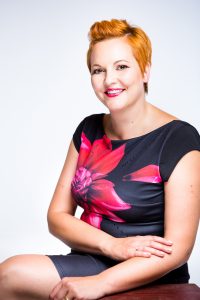 When you first talk with me I might ask you: "So, what do you want? If anything is possible, if there are no limitations on what you can achieve, if you have a gold fish to fulfill whatever you want, what would you attempt to accomplish and create for your life? Tell me. What is it that you REALLY want?"
You see, I BELIEVE that you already have everything you need inside you. I believe that with all my heart. All you have to do is understand and develop the resources that are already within you. All you need is to decide to really live and take action to live the life you love and deserve.
My name is Lucija Smolnik and I love myself (I did it! It took me years to put myself first!) I love my two beautiful children. I love my husband (especially when he's looking at me like I am from another planet). I love music that speaks to my soul. I love writing. I love cooking and eating healthy and good looking food. I love fashion and high heels. I love traveling (but I love Slovenia, the country that I live in, the most). I love coffee and dark chocolate. I love sea, the warmth of the sun on my skin and the smell of pines. And I love surprises:)
I don't like talking about politics. I don't like exercising (I know I know, I need some moving:) I don't like to be pushed in doing things that are not alined with me. And I believe that I have a choice to choose how my life will look like.
Professionally, I'm an Economist. I specialized in internal auditing for the public sector (Certified Internal auditor and Certified Public Finances Advisor – CIPFA). For several years I was a Professional manager of an Auditing company. I practically have experiences in business "from the bottom to the top". I know how to work with people, how to lead and how to make a vision come true. I'm the only certified coach of Thinking Into Results in Slovenia who is personally being trained by Proctor Gallagher Institute and Bob Proctor. But I have clients from all over the world. I love the feeling when people stop me and thank me because their life or business is prospering.
My PASSION is to extend my being into new dimensions and empowering the treasures in me to hold my imagined dreams in my hand. I understand life like an interesting journey to my perfect being.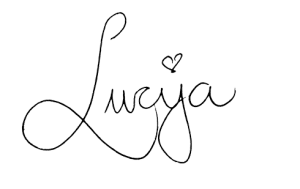 _________________________________________________________________________________________
V MEDIJIH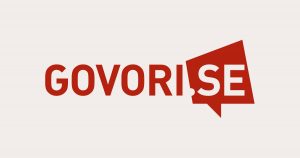 NOVO, NOVO, NOVO! Po skoraj dveh letih dela je tukaj  moja DRUGA knjiga – MODROSTI ZA RAZCVET ŽIVLJENJA – SKRIVNOSTI USPEŠNIH ŽENSK: KAKO NAJTI IN ŽIVETI LASTNO POT. Premierna predsatvitev knjige je bila 19. septembra v čudovitem glamuroznem ambientu v Diamantu v Ljubljani. Na dogodku je potekala tudi okrogla miza ALI SI RESNIČNO UPAMO ŽIVETI KOT ŽELIMO? Tukaj lahko preverite tudi, kdo je s svojim čudovitim glasom polepšal dogodek.



Na lepo pomladno jutro sem se z Mojco Krajnc v TV oddaji Jutro s Kosmiko pogovarjala o svoji življenjski poti, zakaj sem se odločila postati coachinja in delati z enim in edinim Bobom Proctorjem. Kako deluje naš um, zakaj se tako trudimo, pa nam ne uspeva in kaj narediti, da resnično lahko živimo kot želimo. Oddajo si lahko ogledate tukaj



Iskreno in odkrito o mojem zadnjem letu pa lahko preberete v aprilski številki Misterijev ali tukaj.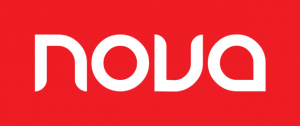 Zakaj je hvaležnost čudežna sila, ki pritegne še več dobrega v naše življenje v reviji Nova         Nova Coacherka Lucija Smolnik 13 3 2017.



Kaj imajo skupnega igralka Zvezdana Mlakar, pevka Nuša Derenda in varuhinja človekovih pravic Vlasta Nussdorfer? Vse tri so svoje zanimive življenjske izkušnje delile v projektu 55 women for 55 dreams in ob tem naredile še nekaj dobrega za druge ženske. Več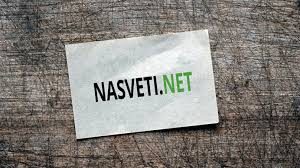 Če bi radi dosegli korenite spremembe v svojem življenju, se morate lotiti dela s svojo notranjostjo. Včasih pomaga že to, da preprosto prisluhnemo sami sebi in ugotovimo, kaj si v življenju zares želimo. Nasveti, kako z novoletnimi zaobljubami do srečnejšega življenja so dostopni tukaj.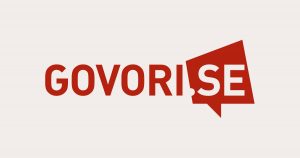 O projektu 55 women for 55 dreams, ki združuje prodorne, pozitivne in energične ženske skozi inspirativne zgodbe. Več o odkrivanju ženskih sanj na portalu Govori.se.